Featured article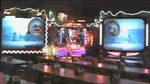 The Awesome Adventure Machine is a stage concept that was tested in 1997 at the Montfort Drive location in Dallas, Texas, replacing a 3-Stage.
The concept was based on the Awesome Adventure Machine, a device that was used in showtapes from 1996-1997. The stage featured a single Chuck E. Cheese animatronic at center stage, with a large monitor on each side. The setup also utilized special showtapes that used different audio tracks to make use of the stage's unique features. The footage used in the showtapes made use of articulated costumes with animatronic mouths and eyes, which were introduced in the August 1996 show, which also introduced the AAM itself.
Featured image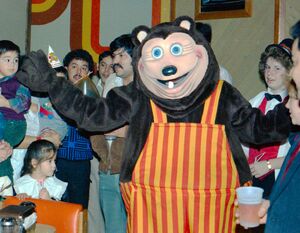 Billy Bob walkaround costume at a ShowBiz Pizza Place location
Community content is available under
CC-BY-SA
unless otherwise noted.