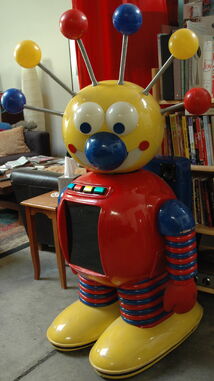 Z-Bop
was the robot mascot of
Discovery Zone
. He would interact with guests, and was controlled by R/C.
The Z-Bops were built by a company called 21st Century Robotics.
After Discovery Zone's bankruptcy and most of its locations converting to Chuck E. Cheese's or closing down, many Z-Bops were either sold off or destroyed. Only 100 Z-Bops remain.